Wilkinson Tremolo Bridge - WVP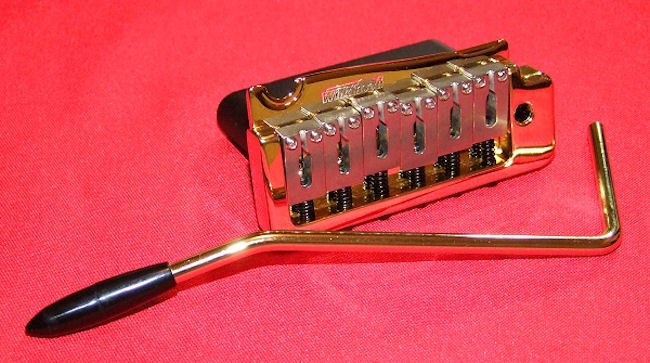 The exclusive "Wave" Knife Edge design gives this sleek bridge the smoothest action of any Fulcrum Vibrato available anywhere, at any price. Features include a Stamped Steel "Heat Hardened" Top Plate, Solid Stainless Steel Saddles, Push-in Arm, and Wilkinson designed "Staggered Drilled" Alloy Sustain Block for unrivaled Tuning Stability. The Wilkinson WVP has a truly ultra modern look with classic values.
This bridge comes complete in the packaging (as shown) along with the Whammy Bar, Steel Mounting Studs, Brass Mounting Anchors, Clawhook, & Springs, as well as Allen Keys for adjustments.