Wilkinson "Wrap Around" Bridge Tailpiece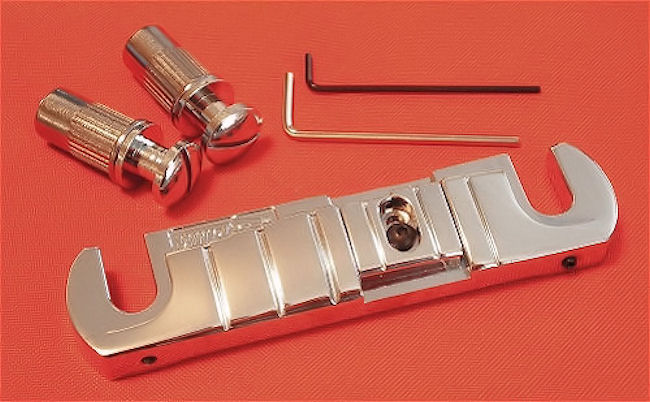 Made famous by being a major part of such models as the Gibson Les Paul Junior, it's appeal and sound quality lie in the simplicity of the original design. However, on vintage models, individual string intonation left a little more to be desired. Now with the new GTB series bridges by Wilkinson, and it's Adjustable G and B Saddle, many different string gauges can be intonated and perfectly tuned.
This Bridge comes complete in the packaging (as shown) along with the Mounting Studs, Mounting Anchors, & Allen Keys for adjustments.