Floyd Rose Locking Trem - Special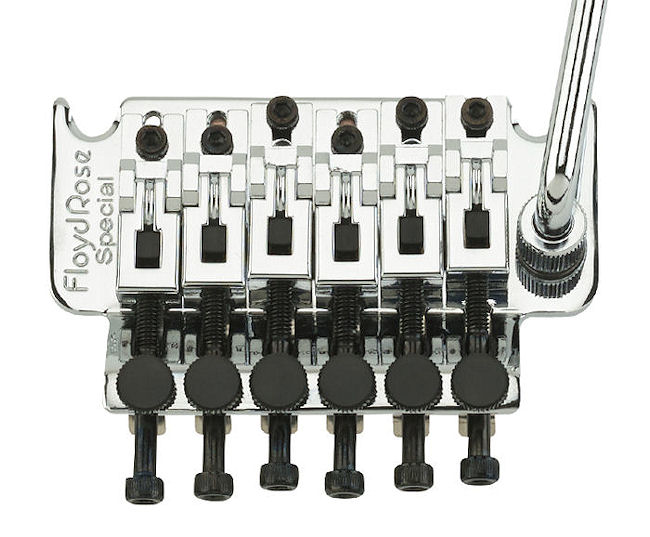 The Floyd Rose Special is the Authentic version of a licensed Floyd Rose tremolo system manufactured in Korea exclusively for Floyd Rose. The Floyd Rose Special maintains design and features of an Original Floyd Rose, while utilizing zinc alloy saddles in place of steel and a zinc alloy sustain block in place of brass. The design specifications and high quality materials of the Special Series Floyd Rose bridge will hold up to the demands of today's performers.
Available in several variations to fit practically any electric guitar, this tremolo kit contains the Bridge, Locking Nut (R2 or R3), Springs & Clawhook, Mounting Studs, and all Hardware neessessary for installation.