Grover Allman Picks - "Vintage"
Celluloid - Pack of 5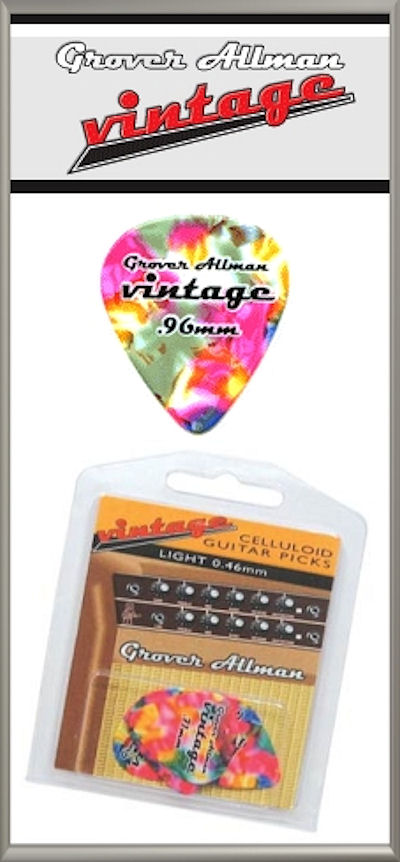 One of the original guitar pick materials and still a favourite today. Because celluloid is derived from cellulose, a totally organic material, these Vintage Celluloid Picks produce a warm vintage tone with almost no string 'click'. The sound is unmistakable and virtually impossible to reproduce with man made plastics. They feature a familiar, traditional shape and are available in packs of 5, and there are 3 gauges to choose from, Light, Medium and Heavy.