Grover Allman Picks - "Clown Candy"
Polycarbonate - Pack of 5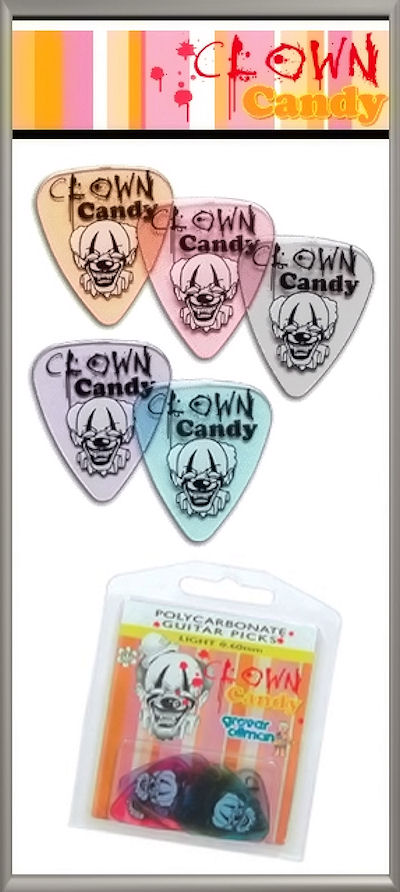 Clown Candy picks are Grover Allman's premium poly picks with a twist. These Gel-style Polycarbonate picks come in 5 translucent colors and feature custom, psycho clown graphics, and raised lettering on the reverse for extra grip. Available in packs of 5 (1 of each translucent color), and there are 3 gauges to choose from, Light, Medium and Heavy.